BLOG ENTRY 15/11/10
So I'm in limbo right now… waiting to see if grants come through for WA tour (planned for February) and the songwriting trip to the UK (planne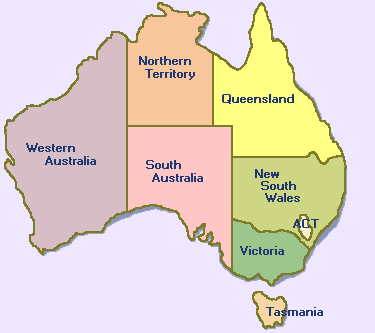 d for May). Hate this waiting! I've decided that if I don't get the funding for the WA tour, that I'll cut the tour in half and make it a short one, mainly around the south-west of WA. But the UK trip… gee, I could really do with that funding!
I've never been one to dwell a lot on money, but unfortunately it's the name of my game this year, if I want to do the things that I want to do! I'm now starting to brainstorm for a tour to Australia's eastern states (think: Sydney, Melbourne and Brisbane)… and that I will DEFINITELY need funding for.

It's also about time that I recorded a full-length album… I've even begun mentally listing the tunes that I would want to record… If you've been coming to my gigs you would have heard some of them: Sleeper on the Night Train, Yin, Hurting You Too, Parents and Children, Deep Still, Once Upon A Time (full band version), The Day… I'd also like to include whatever the result of my songwriting mentorship with James Bryan on the UK trip is. But then there's recording, mixing, mastering, printing… I've begun brainstorming some creative ways to fundraise for the album, to supplement any grant funding that I would apply for… so far I'm thinking big fundraising gig with super raffles!! But I think I need to get more creative than that 🙂 Please, your suggestions would be very helpful!!
Anywho, what else has been happening? Oh yeah, no win at the WAM Song Awards, sorry. My congrats to Optamus who took away the prize for the urban category, and my mate Chris Sealey who took the jazz award away… Thanks everyone who voted and gave your support!!
Just this weekend past I performed for the JAZZAZIZ CD Launch at the Art Gallery of WA. JAZZAZIZ is a compilation CD produced every year or so by JAZZWA, documenting and showcasing the jazz talent in WA. Was an awesome night… so cool that in the little, isolated city of Perth we have such a thriving jazz scene.
Oh yeah, I scored another oyster gig!! But there were a limited amount of oysters… hmm, need to get more systematic with this, I reckon. Or perhaps I should get back to work. Need to write some tunes for my upcoming gig at the Ellington! Or maybe I should do some more promo work 🙁 Ah, the life of a self-managed artist… romance, adventure and excitement! Haha, I wish… 😉
http://www.shameemmusic.com/wp-content/uploads/2017/05/Shameem_logo_reversed_bi-line-383.png
0
0
shameem
http://www.shameemmusic.com/wp-content/uploads/2017/05/Shameem_logo_reversed_bi-line-383.png
shameem
2010-11-15 05:21:22
2010-11-15 05:21:22
Projects, projects, projects...